Augusto Law Group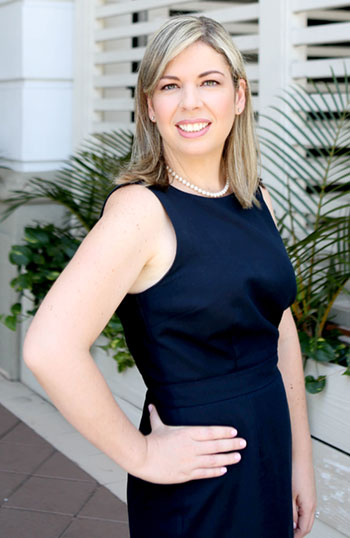 Jacqueline Augusto concentrates her practice in the fields of probate, guardianship, and estate planning. Fluent in English, Spanish, and a working knowledge of Portuguese, Ms. Augusto represents domestic and foreign clients of diverse backgrounds. Ms. Augusto has acted as mediator on numerous estate matters and has also represented Latin American clients in estate litigation matters in Florida.
Her extensive legal experience and sincere concern for incapacitated persons has made Ms. Augusto a frequent court-appointed attorney in complex mental health matters, guardianships and disputed estate matters. Ms. Augusto has often worked with indigent clients who need representation in matters relating to their capacity, on an emergency basis, and as an advocate for individuals who have no next of kin. She is a long-serving attorney on the adult protective servicesand mental health court-appointment wheels. Additionally, Ms. Augusto has served on various committees assembled by Miami-Dade County probate judges to review and reform current probate,mental health, and guardianship forms and standard practices.
She is also currently serving as guardian for several minors as well as elderly clients inMiami-Dade County. Such representation requires Ms. Augusto to not only care for the Ward's physical well-being, but also to work with large financial institutions to structure investments plans that are best suited to the Ward's needs. Ms. Augusto has also handled complex appellate matters for the firm's guardianship and probate clients in both the Third and Fourth District Courts of Appeal.
Ms. Augusto graduated from the University of Miami with a Bachelor's degree (cum laude) in 2000 and a juris doctor degree from the University of Miami School of Law (cum laude) in 2003. She clerked for the Honorable Adalberto Jordan during his tenure as a federal judge of the UnitedDistrict Court for the Southern District of Florida. During law school, Ms. Augusto served as Vice-President of the Hispanic Law Student Association, the Catholic Law Student Association, and was a member of the Board of the International Moot Court.
Ms. Augusto is a member of the American Bar Association, the Real Property Probate &Trust Law Section of the Florida Bar, the Dade County Bar Association, the Cuban American BarAssociation, the Estate Planning Council of Greater Miami, and the South Dade Estate Planning Council.
In 2010, Ms. Augusto was recognized as a Rising Star of the Florida Super Lawyers publication. In 2015, Ms. Augusto received an AV rating from Martindale Hubbel. Her 2003 paper entitled Representations of Latina Lawyers in North American Cinema was presented at the Eighth Annual LatCrit Conference held in Cleveland, Ohio on May 1-4, 2003.
Ms. Augusto, her husband and their two young children reside in Coral Gables, Florida.